Last month, on November 15-17th, Fortoak attended the Paperworld trade-fair event in Dubai to represent the European distribution in partnership with Henan and Formers Paper Mill: the Xianhe Corp. Ltd, a leading speciality paper manufacturer in China.
The Fortoak team were excited to establish new connections in the paper and print industry and showcase new product ranges. The Dubai Paperworld event got off to a less than smooth start for the Fortoak team. Upon arrival, they found that the panel stand they had booked comprised only six panels. This was a problem, because the graphics for their presentation had been designed with a nine-panel stand in mind. After some deliberation, the team decided which three panels they would drop. However, this wasn't the end of their worries: the banners for the panels had been printed incorrectly, with the artwork shrunk, so the graphics didn't align with the panels. All this happened the night before their 10am show the next morning.
In a panic, Chairman Simon McCouiag reached out to the graphics team in India to redesign the booth based on the six panels. The Fortoak team then approached a local group setting up booths in their hall and negotiated a price for them to print and hang the new panels. They left the hall that evening with the assurance that their panels would be printed locally and hung overnight, though the Fortoak team didn't get much sleep regardless. However, when they arrived at the hall the next morning, the stand looked flawless and set the tone for the rest of  the event.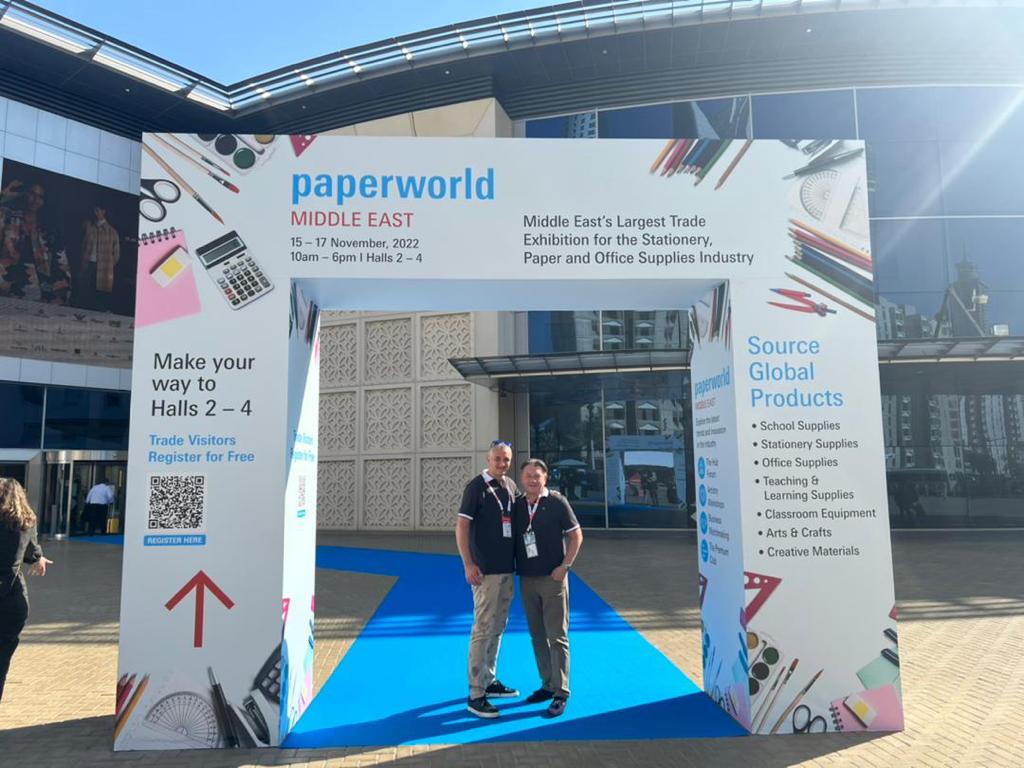 On day one, CEO Alex Vergopoulos arrived at the event directly from the airport and jumped on the stand, where the Fortoak team received fifty inquiries after an extremely busy day at the booth. Day two was similar, with the Fortoak team ready for another 10am opening. The stand attracted a constant flow of interest throughout the day, from prospects who were keen to discuss the broad range of products on show, including thermal paper jumbo reels, carbonless papers, raw materials for labels – including laminated sets – face stocks, release liners, food packaging, heat transfer papers, rolls and labels, among more. At the event's conclusion on day three the team experienced their busiest morning, though by mid-afternoon – as people left the event – the crowds began to dwindle. Those who were left were hurriedly picking up samples from different stands, before the exhibition closed at 6pm.
All in all, the event was a triumph for the Fortoak group, who received over 150 inquiries from every continent and a record number of orders.
Giving Fortoak the opportunity to connect with long-time customers and get to know new ones – and to learn about the latest developments and products in the industry – the team already can't wait to attend the Paperworld event in 2023.